About the Best Plumbers in San Diego Ca
Experience that Customers Count On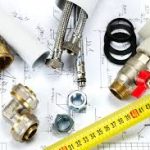 About the Best Plumbers in San Diego CA
Experience That Customers Rely On
We have been serving San Diego county for decades. We have been named the top plumbing company in San Diego because we are a family-owned and operated business. Our professional plumbers provide the best service in town.
Our company was founded on the following core principles:
Independence
Services
Integrity
Honesty
Choose the Plumbers That Make You Their Priority
We Make You the Priority
Call (619) 345-5474 to find out why customers consider Molina Plumbing and Drain their lifelong plumbers!
Choose plumbers who place you at the top of their priority list. We make it a point to put you first.
We are thrilled to have the opportunity to address all of your difficulties in a way that has a good and immediate influence on your daily life. We have consistently provided excellent customer service. This is the only reason we stand out from the competition and always offer your complete satisfaction.
An Ever-Growing Customer Base
Ever-Growing Customer Base
We have a growing customer base that continues to grow every day. We make sure that our company and team are expanding to suit your plumbing needs. Our company is increasing as a result of the excellent comments we've received and the consumer referrals we've received from previous satisfied customers.
Both Residential & Commercial Customers are beyond satisfied with our:
Clean-up and follow through
Expertise
Hard work
Speed of performance
Experience
We are also very happy that our existing customers pass along the news of our great experience to their friends and family members by words of mouth.
We Pride Ourselves on Craftsmanship
We Take Pride on Our Craftsmanship
We are tremendously pleased with what we accomplish on a daily basis, and we want you to believe in our work as much as we do. You can rely on us to repair your shower valve, install a new faucet, or fix your water heater. We also confidently back all of our work with an exclusive one-year warranty. If something goes wrong, you may always contact us to get your contract reinstated.
Every problem has an alternative solution. This distinguishes us from the plumbing industry's competitors. This is one of the most significant advantages of employing our knowledgeable and experienced professionals. Call Drains Plumbing today to schedule a no-cost plumbing service estimate from one of our top-rated plumbers.
We provide one of the top plumbing services at a reasonable price. In all of San Diego, there is no better plumber than ours. Don't hesitate to get in touch with us via phone or email right away!
Plumbing Excellence Delivered
Honest &
Reliable Service
Alternative & Effective
Plumbing Solutions
24/7 Emergency
Services Available
1-Year Warranty
for All Plumbing Work
Outstanding
Craftsmanship