PLUMBING SERVICES: TOILET INSTALLATION
Toilet Installation San Diego
Give Your Plumbing Problems a Good Flush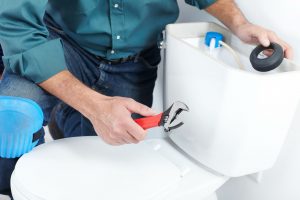 It can be aggravating and frustrating to have a leaky or running toilet at home. In addition, it results in excessive water costs. We are the top toilet installation and repair plumbers in San Diego at Drains Plumbing. We can assist you in locating the source of the underlying problem in your toilet and immediately resolving it to avoid further damage to your plumbing system. We have a team of highly courteous and competent plumbers that are dedicated to going above and beyond for our customers on all general plumbing problems, no matter how big or small, as well as toilet repair and replacement.
Make an appointment with a professional plumber today! Molina Plumbing and Drains can be reached at (619) 345-5474 right now. We assist customers all across San Diego.
Reliable and Quality Repairs & Replacements
Repairs and replacements that are dependable and of high quality.
If your toilet is running or has leaks around the base, don't ignore them or try to fix them yourself, especially if you don't have the necessary knowledge. Always seek assistance from a professional.
Our expert plumbers will assist you in identifying the source of the problem before recommending whether you need a repair or a complete replacement.
Here are some of the common toilet problems that we can help resolve:
Running toilet
Constant clogging
Difficulty flushing
Weak flush
Toilets are also a vital element of any house or business. They are the most common methods for removing waste from your home. It has the potential to disrupt your entire life if it suddenly stops operating. It would be best if you got it fixed as soon as possible. The primary issue here is that mending the toilet yourself is a bit tough for most people, and if you don't have any prior knowledge of toilets, you can end up ruining it even more.
Drains Plumbing has all of the parts you'll need to fix your toilet. Our professional plumbers will handle all of your installation and maintenance needs without requiring you to acquire any new skills or dirty your hands.
We can replace or install your risers fast and correctly, ensuring that the water level in the toilet is correct. Alternatively, we may establish an angle stop for your bathroom as well as other plumbing fixtures around your home. Angle stops are critical when it comes to fixing or replacing your fixtures.
Angle stops are used to stop the flow of water from toilets, sinks, faucets, and showers, among other plumbing fixtures. All of them must have an angle stop so that you can rapidly cut off the water to the fixture in the event of an emergency and avoid any potential plumbing problems.
With just one contact to Drains Plumbing, you can rest assured that all of your stops and risers have been properly placed and will work in tandem with your existing fixtures. We will install your product professionally and with a focus on quality. Our technicians were hand-picked for their experience and knowledge. They'll be able to answer all of your plumbing-related questions.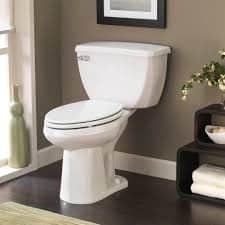 If you have an old or outdated toilet, it will bring you troubles on a regular basis. It is a relatively reasonable and worthwhile investment to replace your toilet, especially if you have already paid for too many repairs. We can surely assist you with the installation of a new toilet if that is something you require. Our specialists can also recommend a model that would save you the most money on your water expenses.
As a professional plumbing company, we realize how frustrating plumbing issues can be. They're made considerably worse if there's a damaged toilet or a faulty plumbing system involved. We are entirely committed to providing you with some traditional values as well as the courteous service you deserve. Our Drains Plumbing company's expert team of technicians is dedicated to supplying and treating you and your property with the respect and care it deserves. They will not leave you until you are completely satisfied with the services we have provided.
Also, our organization has an emergency plumbing staff that is accessible for your service 24 hours a day, seven days a week. They are prepared to handle all of your plumbing emergencies. Give Drains Plumbing a call now for a free plumbing service estimate from one of our top-rated plumbers.
In San Diego, we are ready 24 hours a day, seven days a week, to address plumbing emergencies such as toilet repairs. Don't hesitate to get in touch with us at (619) 345-5474 at any time!